It's the time of year for VolunTEENS to join us at Ocean View to make a difference in the lives of our clients! We offer a valuable life changing volunteer experience to youth volunteers, age 13—18!
At Ocean View we place great value on volunteerism – our volunteers have long been an essential part of Ocean View life, helping us offer care, comfort and compassion to our residents. Ocean View has a very active volunteer program with over 100 volunteer members. These volunteers, both youth and adult, contribute over 4000 hours per year.
Summer is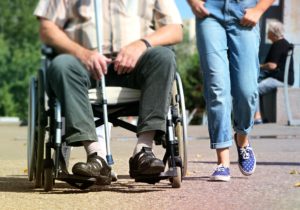 a very busy time at Ocean View. With the help of  VolunTEENS, volunteers between the ages of 13 and 18, we are able to support a variety of programs and activities including:
1) Leisure activities for residents including:
– Bowling
– Nail Painting
– Birthday Parties
– Gardening
– Music Events
– Sing-a-longs
– Bingo
–  Outings
– Board/Card Games  & Visiting
2) Foundation Administration
3) The Neighborhood Program: supporting seniors in the community
4) Oceanside Café
5) Ocean View Adult Day Program
The benefits of the VolunTEEN program are not just for residents & staff. The volunteers also gain valuable skills and experience. With a variety of activities available suited to any schedule, volunteering at Ocean View is an invaluable experience in your own community!
The annual summer VolunTEEN program kicks off at the end of June with an orientation session for new and returning VolunTEENS.
VolunTEEN scheduling is very flexible throughout July and August. Choose activities that are of interest to you and times that work best with your  summer schedule!

For more information, contact us today:

Phone: 902-465-6020 ext.2175
E-mail: volunteen@oceanv.ca