Update:
Dear family members, and friends of Ocean View Continuing Care residents.
Unfortunately, we are experiencing a rise in the number of resident Covid-19 cases, and now all neighbourhoods are in outbreak.
We will remain closed to visitors; however, Designated Care Givers are permitted on site.
We understand the importance of visiting for our residents and we are hopeful that things will clear up for the holiday season.
Universal masking remains in place.
We will continue to provide updates as thing change.
Thank you for our patience and understanding.
We are happy to share with your our Neighbourhood Recreation Calendars. Select the titles to view a larger, printable PDF version.
November 2023 Islandview and Skyview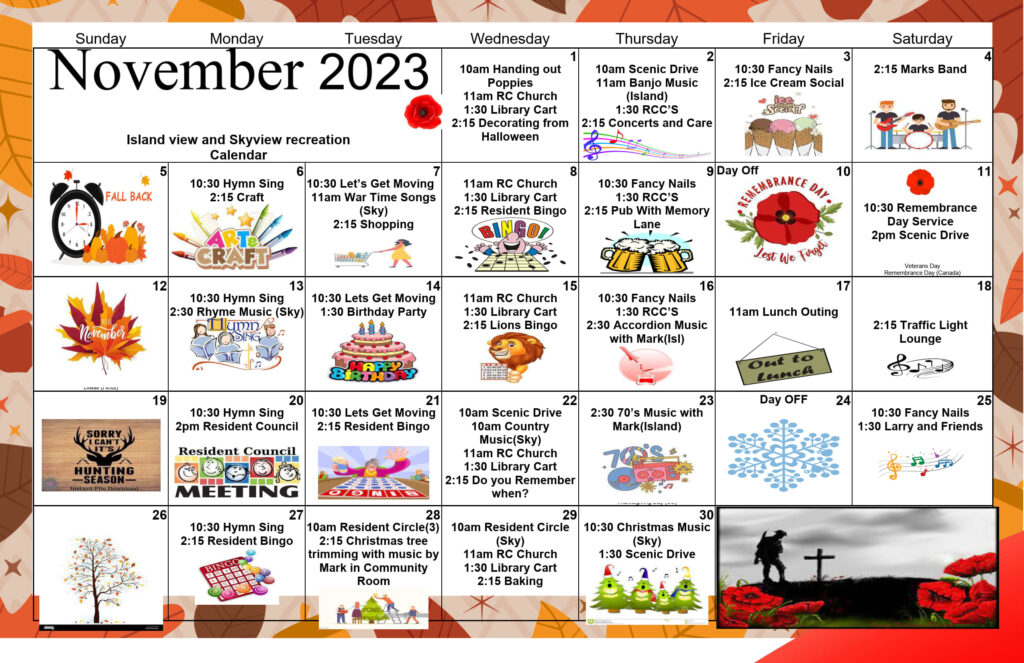 November 2023 Seaview/ Bayview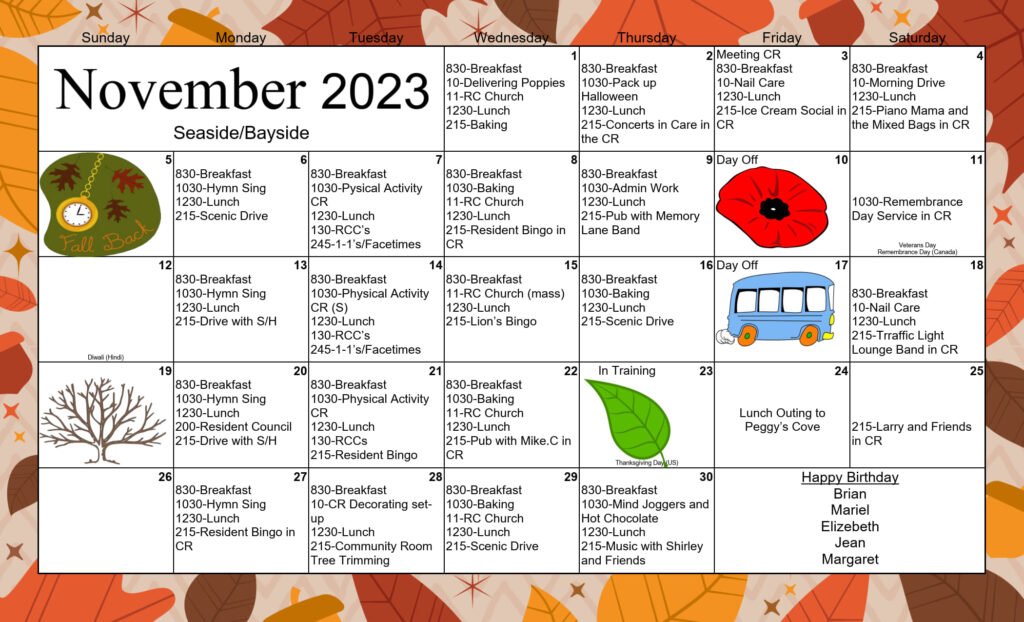 November 2023 Shoreside/ Harbourside