Board Chair
Dorothy Edem

Dorothy is a registered occupational therapist. She graduated with degree in Occupational Therapy from Dalhousie in 1997 and a Master degree in Health Services Administration in 2004.

Dorothy has extensive experience in Mental Health and psychosocial rehabilitation, including teaching, design, implementation and evaluation of Recovery-Oriented Services. She is currently working as Program Leader with the Nova Scotia Health Authority (NSHA) Mental Health and Addictions Program.

In addition, she is an Adjunct Professor and with the School of Occupational Therapy, Dalhousie University, Nova Scotia. She is a member of PSR/RPS Canada Board and one of the founding members and president of PSR Nova Scotia Chapter.

Dorothy moved to Halifax from Cape Breton in 1994 to attend Dalhousie university and has lived in Halifax for the past 22 years. Dorothy is hard working, optimistic, pleasant, trustworthy, flexible, people-oriented, enthusiastic and fully committed to contribute positively to any organization she works with.
---
Vice Chair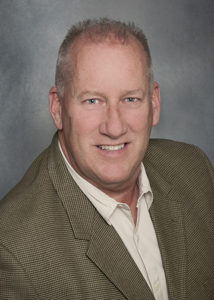 John Keizer
John has over twenty years of diverse entrepreneur, business and public affairs experience including media, marketing, government, industry trade, educational and corporate relations with a strong retail background. He is a proven team leader with strong interpersonal skills and the ability to effectively communicate with all levels of an organization.

John is committed to community involvement and contribution. He is owner and operator of the local business Keizer's Freshmart, in Eastern Passage. John and his Keizer's Freshmart team are heavily involved in supporting and improving the local Eastern Passage community.
John's previous experience includes the distinction of owning the first franchise of a stand-alone Booster Juice location in Atlantic Canada, which successfully introduced the brand to the local market. A graduate of Saint Mary's University, John also brings many years of valuable business, public relations and community relations experience to the Board from a variety of roles with Sobeys.
---
Treasurer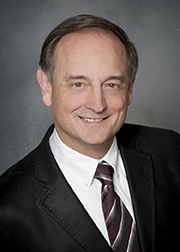 Andre Moore
Andre has a volunteer background spanning more than 35 cumulative years. He has contributed his volunteer efforts to many organizations including the North End Community Clinic, Metro Community Homes Association, and Wadening Wings Of Hope, a charity in South Sudan.

In these volunteer endeavors, Andre has been an active Board member, focusing largely on helping organizations achieve financial stability, strategic planning success, and strong communications/government relations.
---
Directors
---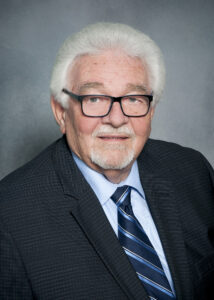 Rick Anderson

Rick brings over 40 years of broad Human Resource and Labour Relations experience gained in the Municipal and Provincial sectors to his role on our Board. During his career he has worked as a negotiator, mediator, and Senior Administrator. He has presented at Interest arbitration, and on occasion sat as an arbitration board member.

Rick, his wife Carol, and their daughter Chelsea moved from Ottawa to the Head of Chezzetcook in 1993, where Rick began work with the Worker's Compensation Board and subsequently the Provincial Government. Immediately prior to retirement he served 13 years as Senior Director, Health Sector Labour Relations for the Nova Scotia Department of Health and Wellness. Since retirement, he has served on the Nova Scotia Labour Board.

Rick is also currently a member of the Board of Directors of the Twin Oaks Birches Charitable Healthcare Foundation, and Board Chair of The Birches Board of Directors.
---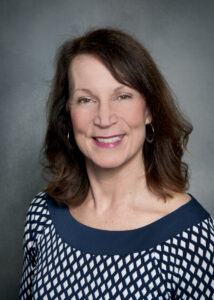 Mary Donovan

Mary is a proven leader with over 30 years of experience working in Nova Scotia's health system. She brings specialized knowledge of the long term care, home care and disability support program sectors and a breadth of experience and expertise gained throughout her career, including government relations, stakeholder engagement, governance, strategic planning, public affairs, and branding.
Mary is currently Director, Member and Partner Engagement at Health Association Nova Scotia. She is a two-time Mount Saint Vincent University graduate, holding both a Degree in Office Administration and Public Relations. She represents HANS on the Board of the Canadian Long Term Care Association and is a member of the Canadian Public Relations Society.

Born and raised in Halifax, Mary regularly engages in an active, outdoor lifestyle with her husband and two dogs, Jasper and Chester, and leads group exercise classes for Goodlife Fitness.
---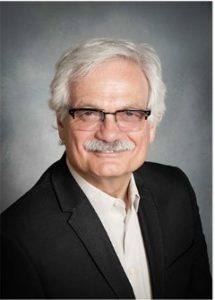 Tom Emodi

Tom has practiced, researched and taught architecture since 1973 in Australia, Canada, The Middle East, China and Africa. Between 1983 and 2004 he was a Professor in Architecture first at The Technical University of Nova Scotia and then at Dalhousie University. He served 6 years as Dalhousie's Founding Dean of Architecture and Planning (1997-2003). Currently he serves as the Chair of Ryerson University's Programme Advisory Committee for the Department of Architectural Science and on the Board of Directors of Ocean View Continuing Care Centre in Nova Scotia.

Tom is Owner and Principal at TEAL Architects+Planners Inc. Colleagues and clients appreciate Tom's strong capacity to develop and communicate design ideas using simple graphics to guide team strategies and actions. He is passionate about working collaboratively with clients and their communities to determine environmental, economic and social priorities.

Tom and the TEAL team have a portfolio of innovative projects including planning, urban design and architecture for public and private sector clients.
---
Paul Matheson
Paul joins the Board of Ocean View Continuing Care Centre with a long career in the construction industry, spanning some 40 years. His background includes construction estimating and extensive experience in project management. He is currently Area Manager for a global specialty chemical manufacturer. Paul is responsible for promoting his company's products throughout the Atlantic Provinces to architectural and engineering consultants, offering product solutions, technical assistance and specifications support. He also supports other industry professionals such as contractors, developers, distributors, transportation, and infrastructure authorities.  

Paul has always been active in associations related to his industry, and currently serves as a member of the Board for the Atlantic Chapter of Construction Specifications Canada. As he looks forward to his future retirement, Paul has a growing interest in making a difference in his community, and in the healthcare sector in particular, through volunteer effort. Joining the Ocean View Board is one way in which he is starting to put this into action. He has truly enjoyed learning about the facility and the work that Ocean View does, and is committed to helping build Ocean View's future in any way he can.

Outside of his work and volunteer efforts, Paul enjoys gardening, golfing and travel, and especially enjoys spending time with his dog, family and grandchildren.
---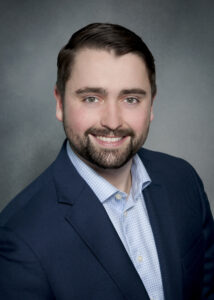 Kyle Peck
Kyle is a lawyer with McInnes Cooper, focusing on areas of law including commercial and residential real estate law, corporate law, and commercial law. Kyle also takes an active interest in real estate investing.

He is a graduate of the Schulich School of Law at Dalhousie University, as well as a graduate of Cape Breton University and Harvard Business School's Online CORe (Credential of Readiness) program. Kyle has been an active member of his community for many years, having volunteered with diverse groups including Hockey Canada, Cape Breton Regional Municipality, and MacPhee Centre for Creative Learning. He currently also serves on the Board of Directors of Point Pleasant Child Care Centre, and is a member of the Nova Scotia Barristers' Society and the Canadian Bar Association.
---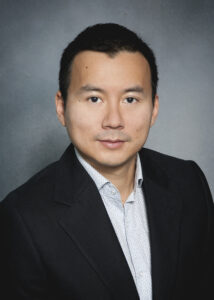 Chris Xiao
Chris works for the United Way of Halifax as Director, Finance and Technology. He brings a diversity of experience to the Board, as a Chartered Professional Accountant, a graduate of the Master of Science program at Saint Mary's University, and a board member of the Immigrant Services Association of Nova Scotia. Chris is also educated in project management, and has previous experience working in the healthcare sector.

Chris welcomes changes to the status quo, and is a creative and adaptable thinker. His interest in joining the Ocean View board was influenced by his overall interest in the "hot topic" of healthcare.

Outside of his professional and volunteer work, Chris also loves to be an avid traveler and frequent flyer when possible!
---