Board Chair
Tom Emodi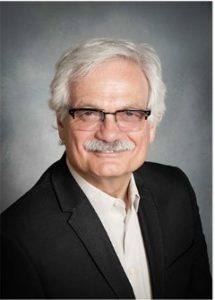 Tom has practiced, researched and taught architecture since 1973 in Australia, Canada, The Middle East, China and Africa. Between 1983 and 2004 he was a Professor in Architecture first at The Technical University of Nova Scotia and then at Dalhousie University. He served 6 years as Dalhousie's Founding Dean of Architecture and Planning (1997-2003). Currently he serves as the Chair of Ryerson University's Programme Advisory Committee for the Department of Architectural Science and on the Board of Directors of Ocean View Continuing Care Centre in Nova Scotia.
Tom is Owner and Principal at TEAL Architects+Planners Inc. Colleagues and clients appreciate Tom's strong capacity to develop and communicate design ideas using simple graphics to guide team strategies and actions. He is passionate about working collaboratively with clients and their communities to determine environmental, economic and social priorities. Tom and the TEAL team have a portfolio of innovative projects including planning, urban design and architecture for public and private sector clients.
---
Vice Chair
Dorothy Edem


Dorothy is a registered occupational therapist. She graduated with degree in Occupational Therapy from Dalhousie in 1997 and a Master degree in Health Services Administration in 2004.
Dorothy has extensive experience in Mental Health and psychosocial rehabilitation, including teaching, design, implementation and evaluation of Recovery-Oriented Services. She is currently working as Program Leader with the Nova Scotia Health Authority (NSHA) Mental Health and Addictions Program.
In addition, she is an Adjunct Professor and with the School of Occupational Therapy, Dalhousie University, Nova Scotia. She is a member of PSR/RPS Canada Board and one of the founding members and president of PSR Nova Scotia Chapter.
Dorothy moved to Halifax from Cape Breton in 1994 to attend Dalhousie university and has lived in Halifax for the past 22 years. Dorothy is hard working, optimistic, pleasant, trustworthy, flexible, people-oriented, enthusiastic and fully committed to contribute positively to any organization she works with.
---
Treasurer
Peter Lamey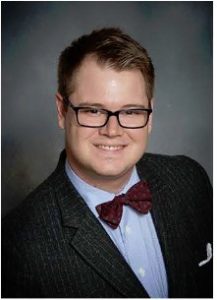 Peter is a lawyer, practicing in the areas of tax, corporate law, and estate planning at the Halifax office of Cox & Palmer. A lifelong Nova Scotian, Peter was raised in Chester, completed a Bachelor of Arts at St. Francis Xavier University, and attended law school at the University of New Brunswick before returning to Halifax to begin his practice. Peter is a member of the Nova Scotia Barristers' Society, the Canadian Tax Foundation, and the Canadian Bar Association, and is also an avid sailor and gardener.
---
Directors
John Keizer
*Biography coming soon*
---
Karis Mitchell
After relocating from England in 2008, Karis fell in love with Canada and its communities. Her education and experience showcase her passion for working with communities in Nova Scotia, particularly seniors. She currently contributes her talents as a Mental Health Counselor as part of the Mental Health and Addictions team with Emergency Medical Care Inc NS.
In previous work in Long-Term Care, Karis identified gaps in services related to psychosocial needs of residents with Dementia, and was instrumental in developing and executing training sessions to educate front line staff on best practice approaches to their daily interactions with residents.
Karis holds a Bachelor of Arts with a double major in Sociology and Gerontology and a Bachelor of Social Work from Dalhousie University. She is currently pursuing a Master of Social Work with the University of Waterloo. Karis, her husband Erik and their dog Leia are new residents to the community of Eastern Passage, NS and love to be by the ocean.
---

Andre Moore
Andre has a volunteer background spanning more than 35 cumulative years. He has contributed his volunteer efforts to many organizations including the North End Community Clinic, Metro Community Homes Association, and Wadening Wings Of Hope, a charity in South Sudan. In these volunteer endeavors, Andre has been an active Board member, focusing largely on helping organizations achieve financial stability, strategic planning success, and strong communications/government relations.

---
Jeff Parker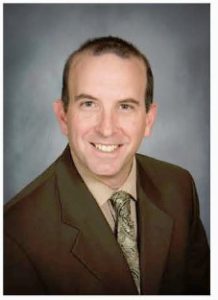 Jeff's management career spans the US Air Force, Hewlett-Packard in Boston, and DHL in Prague. While Jeff and his wife have lived and worked abroad, they are most proud to now call Eastern Passage their home. As a local business owner, Jeff enjoys spending time with his two children and offering his diverse experience to the Board at Ocean View.
---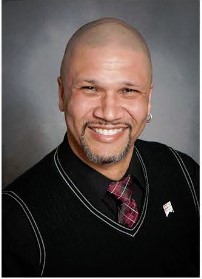 Chris Peters
Chris Peters is an experienced realtor with Royal LePage Atlantic. After having enhanced his leadership, presentation and negotiation skills, while working within management for large Telecom companies for over 15 years, Chris decided to make a career change. His entrepreneurial spirit, strong communication skills, and passion for working with people led him naturally to a career in Real Estate. Chris is a pleasant, hardworking,organized and an enthusiastic professional who will use all his skills to promote and achieve the best interests for Ocean View. Chris and his wife Karen have called Eastern Passage home since they moved there in 2004 from Toronto. They are proud parents of their two active & spirited boys, Isaac and Elijah. Chris enjoys camping, hiking, geocaching and giving back to the community he loves. He knows the area and is an active member of the community (Executive member and coach with Eastern Passage Soccer, Chair of Tallahassee PTO and various other community and church committees).
---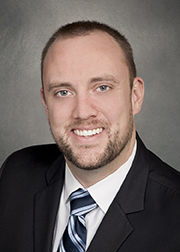 Stephen Richey
Stephen Richey is a physiotherapist in Halifax working with CBI Health by providing in-home physiotherapy throughout HRM. Originally from New Glasgow, NS, Stephen graduated from Acadia University in 2007 with a Bachelor of Kinesiology and then from Dalhousie University in 2009 with a Master's of Science in Physiotherapy. He began his career in New Glasgow working in a private clinic, quickly becoming clinic director but eventually Stephen moved to Halifax and started a small business focusing on providing physiotherapy inside the homes of seniors and individuals unable to receive physiotherapy otherwise. This has allowed Stephen the opportunity to work in many different clinical settings including nursing homes, hospitals, private clinics, and in the community, giving him a well rounded view of the challenges that Nova Scotians face with regards to their health, access to health care, and the important role that physiotherapy, physical activity and exercise play in our overall health. Beyond his hands-on work Stephen is a part-time instructor at the School of Physiotherapy at Dalhousie University assisting with clinical education in anatomy and orthopedics, a board member of the Nova Scotia Physiotherapy Association, and part of the Canadian Alliance of Physiotherapy Regulators on the team responsible for creating questions for National Physiotherapy Competency Exam – Written Component.
---