Careers
We're hosting a VIRTUAL Job Fair – July 9th, 9:00 AM
Learn why Ocean View is a "very beautiful place to work", straight from real front-line staff and managers! Ask questions and find out if you'd be a good fit! RSVP today to get the link and secure one of the limited interview slots for that day!
Click here to RSVP!
Current Job Opportunities:

Why work with us?
Ocean View relies on the passion and dedication of amazing staff to ensure our clients can live well in the place they call home. No matter what type of work you do with us, you will be enriching lives through your daily interactions. For this reason, we want to make sure you feel valued when you come to work at Ocean View. That's why our compensation and benefits packages are competitive and creative!
Want examples? We often offer signing bonuses for some of our positions that work closely with our residents day-to-day and are in high demand. We also listened to the unique needs of our casual staff, and now offer 10% vacation pay to this group in lieu of vacation time.
We value opportunities to grow. We offer staff development programs and encourage educational opportunities. Ocean View promotes an environment that enables and supports staff in succeeding. This includes education in the form of workshops, in-services and health resources.
We strive to provide a work environment that enhances the lives of our staff. Ocean View appreciates that staff are juggling many roles in their lives, and our Employee Assistance Program offers voluntary, confidential counseling and advisory service to help our staff resolve problems impacting their life in and outside of work. Our Occupational Health and Safety Program also offers assistance and information for all employees related to illness, injury, health or safety concerns.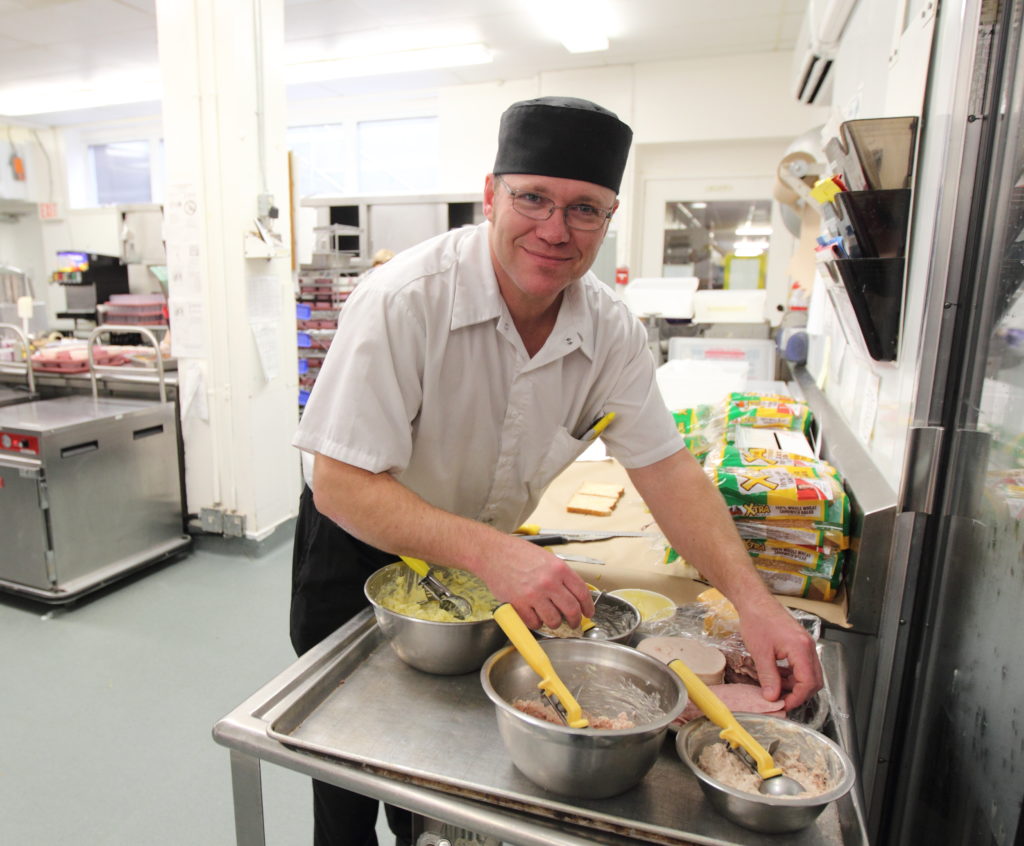 We recognize the hard work and dedication of our staff with a coworker and resident-driven Award of Excellence Program that reflects our values. This gives staff, residents and families the opportunity to recognize and reward employees for teamwork, creativity, excellent care, leadership and maximizing resources. As well, we are privileged to have a long list of staff who receive Long Term Service Awards each year.
Overlooking the ocean, we believe our work environment is one that offers inspiration and joy. We are conveniently located just 10 minutes from downtown Dartmouth and easily accessible by public transit – the Metro Transit #60 bus practically stops at our front door! We also offer free parking to all employees.

In addition, our beautiful community of Eastern Passage includes many local amenities where you can get all of your errands done before or after work, including:
Groceries, Convenience Stores &
Fresh Fish Markets
Child Care & Schools
Pharmacy, Health &
Wellness Services
Gas Station & Car Wash
Restaurants & Gift Shops
Veterinarian
Want to learn more about what's close by in lovely Eastern Passage? Check out these websites:
– Fishermans Cove
– Eastern Passage & Area Business Association
– Trip Advisor for Eastern Passage
Interested in moving here? Check out some local real estate listings!
---
Still not totally sure working for Ocean View is the right choice for you?
Listen to what long-time staff Rob has to say about working at Ocean View: