It's important to us, and to those we serve, that we do all we can to make Ocean View feel like "home". So, despite the challenges of the past few months, we've been hard at work behind the scenes planning some TLC to our facility.
The comfort of our team is critical as they work hard day-in and day-out to care for our seniors, so we are thrilled to report we're installing a new system to cool our facility. Family and friends who have visited in summer months will know just how hot it can get in our spaces. This new system will be a positive change for staff and residents alike.

We have been steadily working away at some repairs to the outside of our facility, including caulking of windows and repairs to the facade. As exterior repairs are complete, we're finishing them up with a fresh coat of paint to ensure Ocean View looks like a place our residents can be proud to live in: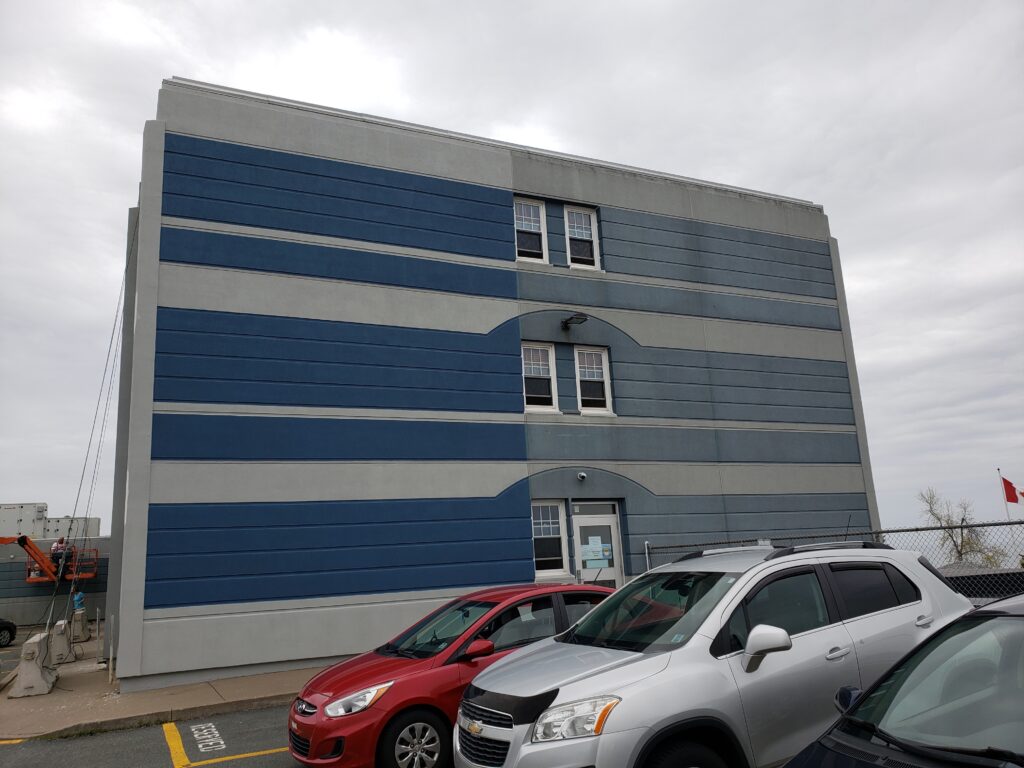 We're happy to report we have been able to secure the funds to replace aging washing machines in our laundry; and to install a new tub and tub chair in our Harbourside neighbourhood. We hear from residents and families often that freshly laundered clothing and a good bath are important parts of resident life!

We are also replacing 80 ceiling lifts in our facility. Ceiling lifts are important because they reduce physical strain on staff, and increase efficiency in offering care to those we serve – two things that are crucial in helping us offer excellent care despite ongoing staffing challenges across our long term care sector.
We are grateful to the Department of Health and Wellness for their support in funding the majority of these improvements to Ocean View. We believe a safe, comfortable, home-like environment for those we serve is key, and these projects will have great impact on resident life!


Would you like to help us make Ocean View feel more like home? Donations to the Ocean View Foundation also support improvements to our space that impact all aspects of resident life. Past projects funded by our donors include our Neighbourhood Kitchens; our Resident bus; and our Bethune Garden! Visit www.oceanv.ca/donations to learn more!