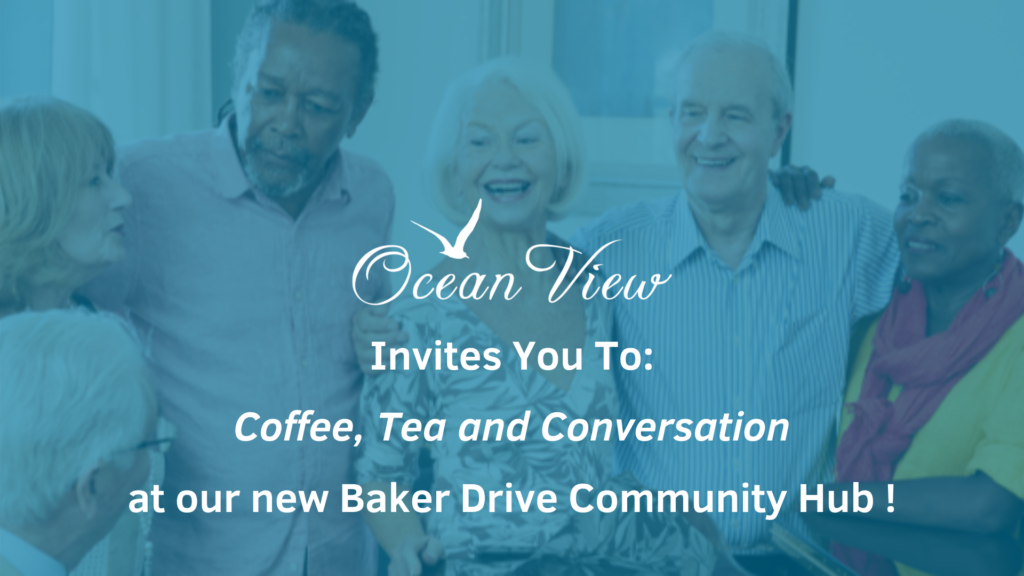 Join us at our Baker Drive Community Hub on Monday, February 24th for Coffee, Tea & Conversation – the first of many events we will be hosting in this new space.

All are welcome to join us between 9:00 am – 11:00 am at 133 Baker Drive to learn more about this new space for local adults and seniors to socialize, participate, learn and live well.

It's also an opportunity for you to tell us what you'd like to see in our Hub – are you a Scrabble aficionado with nowhere to play? Are you looking for wellness workshops specifically aimed at seniors? Would you like to learn from Ocean View's 50+ years of experience through workshops about being a caregiver, nutrition, or staying well as you age? Help influence the monthly calendar of events we will be planning for the Baker Drive Community Hub – the key word is "community", after all!

We want to meet and hear from you. Please join us for this free event!