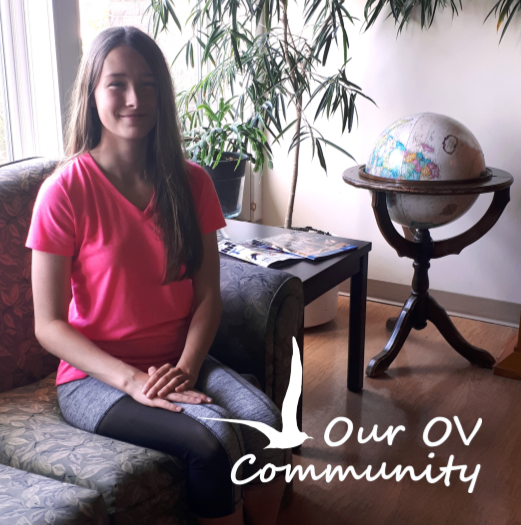 'Our OV Community' introduces you to some of the amazing people who make up our community!
Many members of our local community will know Katelyn as Queen of the recent Eastern Passage/Cow Bay Summer Carnival pageant, but here at Ocean View we know her as a kind and dedicated volunteer!
Spending this summer as a volunteer with our Adult Day program has brought Katelyn a lot of joy. She has enjoyed building a close connection with the participants. What does she enjoy most about helping local seniors socialize and stay engaged?
"I love watching how happy they are. It's rewarding," she shares. She also knows she's learning valuable skills for her future, "I think volunteering helps me learn responsibility and independence."
This summer is not the first time Katelyn has contributed her time and talents to Ocean View. In the past she has helped our Recreation team host events for residents, including bingo, music events, and outdoor activities.
"I think it's important to help out in the community," she says, "And we have a lot in common because I live in the community and this is their home."
Join our group of amazing volunteers, including Katelyn, to make a difference in the lives of local seniors. Visit www.oceanv.ca/join-our-team/volunteers today!