Our Community
Overlooking the ocean, we believe our work environment is one that offers inspiration and joy.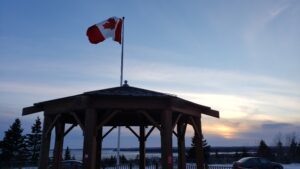 We are conveniently located just 10 minutes from downtown Dartmouth and easily accessible by public transit – the Metro Transit #60 bus practically stops at our front door! We also offer free parking to all employees.

In addition, our beautiful community of Eastern Passage includes many local amenities where you can get all of your errands done before or after work, including:
Groceries, Convenience Stores &
Fresh Fish Markets
Child Care & Schools
Pharmacy, Health &
Wellness Services
Gas Station & Car Wash
Restaurants & Gift Shops
Veterinarian
Want to learn more about what's close by in lovely Eastern Passage? Check out these websites:
– Fishermans Cove
– Eastern Passage & Area Business Association
– Trip Advisor for Eastern Passage
Interested in moving here? Check out some local real estate listings!
Like what you see?