Foundation Silent Auction
Check out the Silent Auction here: https://www.32auctions.com/OVFSilentAuction2022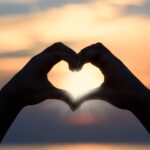 For more than 50 years, Ocean View has enjoyed a sense of togetherness with our local community. This is so important because we know that our seniors are relying on us all – staff, volunteers, and community – to join together and help them feel surrounded by a sense of community as they age!

We especially feel this in our hearts at this time of year, around Valentine's Day! Love is in the air, and we want our seniors to feel that love lifting them up and brightening their days!
We want to offer our thanks to the businesses in our community, big and small, that have donated the wonderful items you will see in this silent auction! By donating these amazing items, they are lending their support to those we serve. We are so thankful for their generosity, and for the opportunity to celebrate the many exciting businesses in our local community!
Now it's your opportunity to give the gift of your support to those we serve, and possibly score an amazing gift for yourself (or a loved one – Mothers Day is just around the corner!)! We invite you to bid on any of the wonderful items in our silent auction, and to feel good doing so!

Check out the Silent Auction here: https://www.32auctions.com/OVFSilentAuction2022
Your support will help us check things off of Ocean View's 2022 wish list for those we serve! Some of the items on the wish list this year include: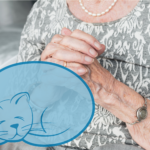 "one button" radios that allow those with dementia to still take control of when their music is played, reducing stress, helping with memory, and encouraging exercise!
specialized patio furniture that will allow folks in wheelchairs to sit and enjoy OVCCC's beautiful outdoor spaces!
items that fill our seniors' lives with small moments of meaning and purpose, like plush therapy "pets" that really purr, lifelike therapy dolls, intriguing hands-on puzzles and more!

Check out the Silent Auction here: https://www.32auctions.com/OVFSilentAuction2022