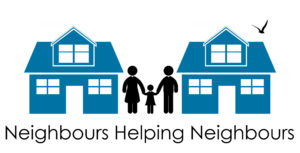 Ocean View has been a part of the Eastern Passage Community for more than 50 years, and in that time we have recognized the importance of a sense of belonging for our seniors, as well as the importance of a sense of connection for all those in our community. As we expand our focus to include seniors still living at home as well as those within our Continuing Care Centre, we believe innovations such as the Neighbourhood Network will prevent isolation and promote a sense of community.
Of course, this idea has proven itself to be successful in other communities already. The idea for our Neighbourhood Network was born out of the Village movement that started in the United States in 2002, which has gained international recognition for its efforts to help seniors age safely and successfully in their own home. Following these examples, we started our Neighbourhood Network in April of 2016.
The Ocean View Neighbourhood Network is based on the Village model and is the first of its kind in Canada.  It is a grassroots membership network that provides an extensive variety of services and activities, guided by the needs of those in our community.
The Village movement allows a person to remain in their community, delaying or preventing the need for formalized care, encouraging volunteerism, reducing isolation, and creating a sense of community among members. The Village cares about the whole person as it responds to individual interests and requests.
By looking past conventional solutions, we have developed the Ocean View Neighbourhood Network to support our local seniors in staying connected, having an improved quality of life, and getting the most out of the resources and services in their community.
Do you believe in Neighbours Helping Neighbours? Visit our Membership page to join today!