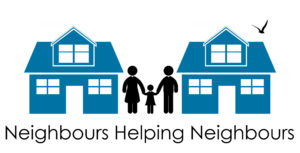 For more than 50 years, Ocean View has enjoyed a deep rooted sense of community right here in Nova Scotia. But we know that a growing number of older adults living in our neighbourhoods – those who still have much to contribute – are struggling to find that sense of community. We recognize, as citizens of this province, that we need to do things differently, to help support the quality of life of older adults in our community, and sustain our economy.

This is one of the things we focused on in 2013, when we developed "Vision 2020", a plan for the future of Ocean View that really stretched our organization to be something unique and different, to provide service to our community in an innovative way.

Drawing on our strength as a community-governed organization that likes to try new things and advocate for change, Ocean View developed the Neighbourhood Network in response to the growing needs of older adults in our community, to provide them with opportunities to engage in wellness activities, volunteerism, and social connection within their own neighbourhoods.

The idea for the Neighbourhood Network is not new or untested. Looking beyond our borders at best practices, Ocean View explored innovations around the globe. Our Neighbourhood Network grew from the "Village" concept which began in Boston in 2001 in an urban area called Beacon Hill. The founders of the movement wanted to stay engaged in their own neighborhood, but recognized that they might need support to do so as they aged. They wanted more freedom than was found in conventional models that focused on single issues, such as housing, medical care, or social activities. They wanted to take care of themselves and each other rather than being "taken care of." A grassroots membership organization was their answer.

The "Village" movement has gone beyond Boston and inspired more than 350 Villages across the US, and others around the world, all run by community governed, not-for-profit organizations like us.
We are proud to be the 1st in Canada and we're striving to take inspiration from the original concept while also including things we believe are uniquely important and relevant to Nova Scotians.  

We know our local communities have strong volunteer spirit, so we've incorporated a focus on volunteerism into the Neighbourhood Network. We know Nova Scotians are willing to give back and to help one another. There are so many people that have time and talents to contribute, including the members themselves. We believe in neighbours helping neighbours, and through the Neighbourhood Network we are empowering neighbours to support one another in living active, comfortable, meaningful lives.

We also know that Nova Scotians have some of the highest rates to pay for services that help support us as we age, so the Neighbourhood Network is taking the time to find vendors in our community who are intent on helping seniors age well at home, collecting information about the supports and discounts they're willing to offer to make this happen, and vetting them on behalf of our members.

And we know that as a small province, there are many strong families and neighbours already shouldering the weight of supporting the seniors in their lives. The Neighbourhood Network is helping to strengthen these personal relationships by taking the strain off of caregivers, by sharing the load.

The Neighbourhood Network is an opportunity for older adults in our community to make the most of their daily life, whether they live in a detached home, apartment, or condo; whether they are renters or owners; fully able bodied or living with limitations; whether they need a little or a lot of support. At Ocean View, we will never shy away from extending a hand to our neighbours when we believe we can help, and we believe that this type of grassroots social movement has the potential to change the daily lives of older adults in our community. We believe in the benefit of bringing people together, across generations, and that every member of the community has something to offer. And we believe that, if we help them build connections, our neighbours will reach out to offer AND ask for support. That's where you come in!


Do you believe in Neighbours Helping Neighbours? Visit our Membership page to join today!