Looking for some extra help around your house?
Want someone else to take care of all your big cleaning tasks?
Need some help with taking care of your pets?
Love having all your fruits & veggies cut and prepped so you can just enjoy them?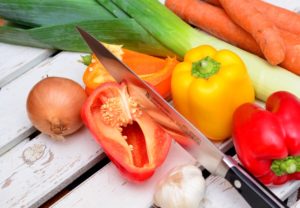 Call us and we will send in our friendly staff to help you maintain the lifestyle you like in your own home. Whether you need the help to keep up with things on a regular basis, or you just want an extra set of hands to help with the bigger tasks once in a while, our Lifestyle Assistant is always ready to lend a helping hand.
Services are available daytime and evenings throughout Dartmouth, Cole Harbour, Eastern Passage, and Halifax peninsula. Day & evening appointments are available.
Some examples of work they can do include:
Everyday, indoor cleaning tasks
Scrubbing the tub & shower
Cleaning and mopping floors
Laundry
Changing bedroom sheets
Loading & unloading the dishwasher
Gathering & taking out the garbage
Light meal preparation
Cutting up and preparing fruits and veggies for the week
Helping to create a grocery list
Putting away groceries
Packing away seasonal clothing
Collecting the mail
Accompaniment on outings
Pet care
Cleaning out litter boxes
Walking pets
Ocean View's Lifestyle Assistant specializes in services for those 55+, but can be booked by anyone in the service area!
Lifestyle Assistants are insured, with a completed criminal record check.
Contact us today to discuss your needs and book now:
As a social enterprise, our fees are reasonable and any profits generated are reinvested back into the Ocean View community.
Phone: 902-465-6020
Email: lifestyleassistant@oceanv.ca