We are so happy to report that we have completed our first round of COVID-19 vaccinations for our Ocean View residents!

Resident Audrey is appreciative of the opportunity to get the vaccine because she knows many folks are eagerly waiting for their turn across the province. She has loved ones who work in healthcare, and knows that getting the vaccine is an important way to support our healthcare system and community.

"I always get my flu shot," she says, "I'm not really worried! You can hurry up and give me the vaccine!"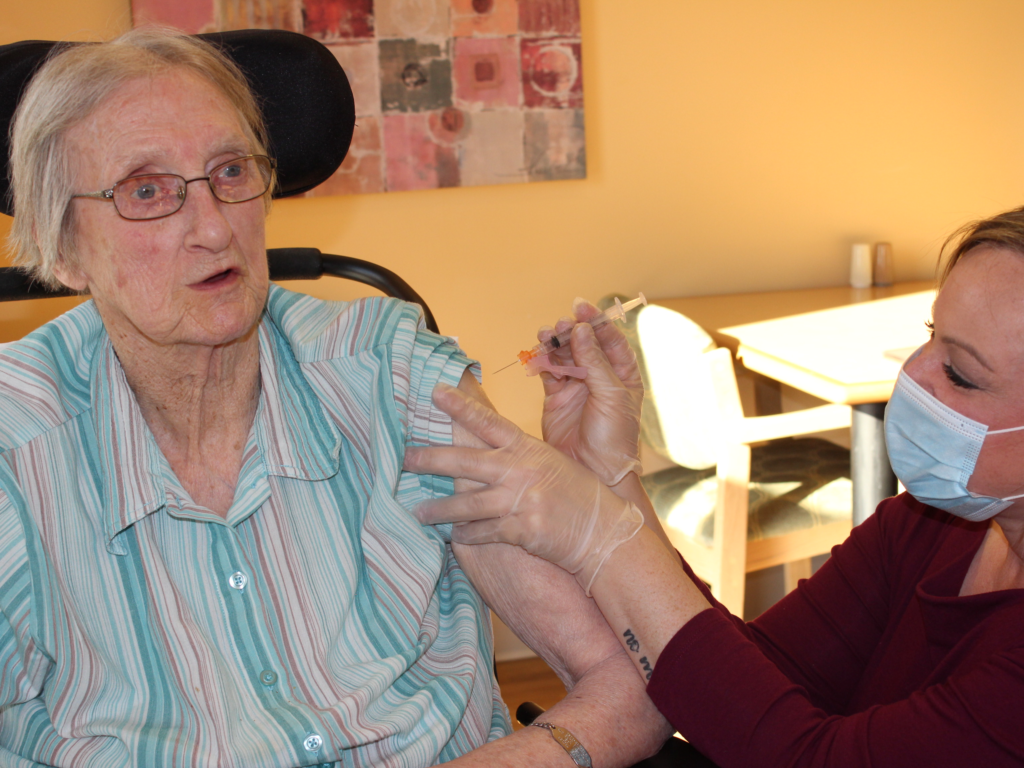 Resident Myra is thrilled that COVID-19 vaccination is now available to Ocean View residents as well.
"I'm excited about the vaccine," says Myra, "I think this is the only way (COVID-19) is going to get kicked to the curb!"
On behalf of our residents and their loved ones, we want to share our kudos to all the members of our team who have worked hard to coordinate and implement the rollout of the vaccines at Ocean View. We are all hopeful that this is a sign of brighter days ahead!